Click here to get this article in PDF
Pantone has released its new Color of the Year for 2023: Viva Magenta. If you want anything you buy this year to be on trend, it simply has to make you think "Viva Magenta."
---
This shade is a shocking pink, bringing to mind power, vigor, and life. Pink is often thought of as materialistic, but in actuality it's rooted in nature, getting its shades from the strength and vitality of red—the color of life. When you wear Viva Magenta, you feel courageous and able to take on the world. Your entire being will put forth joy and optimism for your narrative.
---
Everything You Need to Know About Viva Magenta
Pantone's 18-1750 Viva Magenta is the color for anyone who wants to take on this new year with the spice that life requires. If you have a rebellious heart, if you can't keep your wit inside, and if you appreciate the creativity and individuality in each person, then Viva Magenta is calling you.
Viva Magenta was inspired by cochineal red, one of the most precious dyes in the natural world. It's strong, bright, and lasting—just like your spirit. Bringing to our memory the origins of where we come from, Viva Magenta brings out the inner forces we all have, strengthening our entire world as we bond over the joy and power of color.
---
The Influence of Color Is Everywhere You Look
We see the power of color choice and its influence on society in 2006's The Devil Wears Prada. Meryl Streep's Miranda Priestly (a powerful, revered fashion editor based on Anna Wintour) gives a monologue on how we're all affected by fashion choices—whether we like it or not. Her homely new assistant, Andy Sachs (played by Anne Hathaway) scoffs at the idea that there's a difference between two seemingly identical turquoise belts, but Priestly gives her a lesson that's not soon to be forgotten. She details how cerulean was highlighted by Oscar de la Renta as his chosen runway color in 2002; then it trickled down through designers and department stores and into discount malls where people who think they don't care about fashion have their clothes "chosen for them" by those at the highest level. This year, Viva Magenta will undoubtedly do the same thing.
Viva Magenta in Pop Culture
One movie, in particular, made everyone who saw it go out and add at least one new pink item to their wardrobe, Mean Girls. The cult classic coined the phrase, "On Wednesdays, we wear pink," with the group of high school queen bees telling their wannabee makeover project that if she wanted to be a part of their elitist group, then she had to follow their dress code rules: if you don't wear pink on Wednesdays, well… that empty table over there in the corner is for you.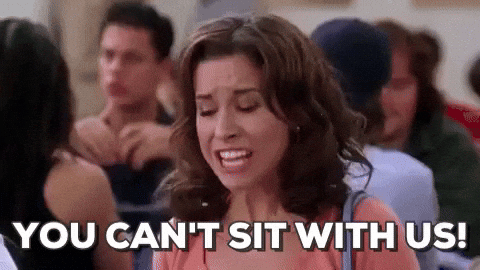 Viva Magenta in Fashion
Hot pink took everyone by storm in 2022 when Valentino released a line of entirely magenta pieces as part of their collaboration project with Pantone. In this line, Valentino showcases the brightness and vivacity of pink and manifests the vibrancy of our subconscious. It puts away the need for realism and celebrates the shock and radical potential of our deepest desires.
In more contemporary fashion, Intermix's latest collection is 10% hot pink, showing that it can be the color that holds up all the rest. Who wouldn't stop and look twice when someone walks into a room wearing a magenta crop-top button-down or hot pink silk joggers? Although this designer collection is largely focused on minimalist styles and silhouettes, it takes the power of magenta and brings it forward so that everyone takes notice.
Barbiecore is the newest fashion staple trend, encompassing—what else?—bright pink. If you ever played with Barbie, this hue is emblazoned into your mind, and hopefully, into your wardrobe, jewelry, and home design choices. Now though, it represents both diversity and feminism as Barbie has evolved along with her followers. Luckily for you, it's even easier to find nowadays that Viva Magenta is Pantone's Color of the Year.
---
A Rainbow of Pink Gemstones
Pink might not be most people's first thought when they think of a versatile color, but in reality, there are so many pink gemstones to choose from if you want to add a pop of girlishness to your jewelry collection. For a full Pink Gemstone Buying Guide, check out the GIA website for their best recommendations and learn more about all the different kinds of pink gems.
Pink Sapphires
These can be one of the rarest colors of sapphire. The pink shade comes from trace amounts of chromium in the corundum crystal from which sapphires are formed. These are incredibly durable—a 9 out of 10 on the Mohs mineral hardness scale. If you're looking for a true pink gem without the price tag of a pink diamond, pink sapphire is the way to go.
2.02 carat Pink Sapphire Rose Gold Ring
Morganite
This gemstone is a variety of beryl, which also includes emeralds and aquamarine. Morganite, though, comes in pink to orangey-pink shades. This gemstone is so valued that it was named after J.P. Morgan, one of the most powerful and influential financiers in the world. Morganite has a durability rating of 7.5-8 on the Mohs scale of hardness making it a good choice for a pink ring center stone. Morganite has a much lighter hue than Viva Magenta but is a very budget-friendly option for a pink gemstone.
Morganite And Diamond Two-Tone Swoop Ring
Pink Diamonds
Credit:
Christie's
If diamonds are a girl's best friend, then pink diamonds are the stone of 2023. These are some of the world's most valuable and rare gemstones. Although lab-created pink diamonds are more common, they still hold the excitement and luscious feel that natural pink diamonds are known for.
According to a comprehensive analysis of over 90,000 pink color diamonds, GIA researchers determined that 99.5% of the pink hue in these color diamonds is a result of the crystal structure rather than trace chemical influence. This altered crystal feature only adds to the pink diamond's mystique.
The majority of the world's pink diamonds were discovered in the Argyle Mine in Australia, thus being called "Argyle Diamonds." These special diamonds are considered exceptionally rare. Natural pink diamonds can range from $100,000 to $1 million per carat.
3.00 Carat Cushion Cut Platinum Engagement Ring
Tourmaline
If you were born in October, you are familiar with Tourmaline. Tourmaline is formed as an igneous or metamorphic rock and is unique because it can have any color on the visible spectrum, sometimes even multiple in just one stone! Tourmaline scores a 7-7.5 on the Mohs Scale of Hardness making it fairly durable but still requires proper care for longevity.
Vivid Pink Tourmaline and Diamond Rose Gold Halo Ring
---
Viva Pink Gemstones
At Lauren B, we take pride in being able to source any type of gemstone for our clients. Most of the time, the precious stone you're looking for is probably in our extensive inventory, and if it's not, we'll find it for you!
Schedule an appointment with us today to talk about your unique gemstone needs. Browse our loose stone inventory or chat with one of our design consultants about how it can be turned into your next great piece of jewelry. You deserve to dazzle in pink—Lauren B will help you do it!